Looking to get more time back for you? your "ME" Time?

Want to increase body confidence? get back in shape?

Looking to maintain a healthy lifestyle?
…but not sure how to get there as a busy mum?
Well, it's the right time for you to join the Fit Mum Lifestyle Club.
We are busy mums helping busy mums just like you to feel FANTASTIC, get back into great SHAPE, feel confident, and pretty without STRESS. 
Mums, let me ask you something…
Have you considered joining a gym in the past? However, you couldn't manage to go due to busy life?
Or maybe you joined a gym, but soon got bored of the same cardio machines every time.
Or maybe you are afraid of lifting weights because you think that you will be become bulky.
Or you like the gym environment, however you had to give up because you don't have the time to go more often due to children and chores.
Let me tell you one thing… You are NOT the only one.
Most mums face these issues at some point! 
But now you can also…
Eat better without guilt. Exercise from HOME.
Get fit and stronger. And most of all see RESULTS…
…with Fit Mum Transformation Lifestyle Club.
recommends
Hajni is very friendly, understanding, and wise in her training and follow-up. She has helped me make better exercise and nutrition choices that suit my goals and needs. I like that she challenges me to be better and work muscles I never knew I had all in easy to follow steps. 💪
recommends
Hajnalka Berkone is an amazingly empathic person and Personal Trainer, too. ☺️ She had a long-long journey to get into that high level where she is. I am happy that I could be witness in the last 20 years so far.🧐 Her experience is fully unquestionable and she has the skill to help people all around. She is the one who anybody can give a shout without any concern because she is very approachable! 😏If you need only Personal Trainer, go to Google search. If you want to transform your body and soul, Hajnalka is your deal!🥰
recommends
Hajnalka is very good coach and person.She is energy and enthusiasm combined.She explains me how to do weights lifting.I would highly recommend Hainy.
recommends
Hajni has been my personal trainer in the Gym and she is absolutely amazing, she gives you best exercises for your goals ,nutrition and tips. She is always checking how you getting on and if you need any help. I would recommemd her 100%. She is also a lovelly person to talk too. Lots of love from joana
recommends
Lelkiismeretes, szorgalmas, kitartó csupaszív ember. Amit átad az azért hiteles, mert rengeteg saját tapasztalattal itatja át!
Join The Fit Mum Lifestyle Club Today!
Want to know How to Lose Weight Fast?

How to Get Rid of the Stubborn Mummy Tummy?

How to Be Fitter and Stronger?

And have tons more energy within couple of weeks?

If your answer is yes...
…then stop wasting your time and money on diets, and online programmes how to slim down.
Learn how to create and save time for yourself to enjoy a harmonized, healthy, family lifestyle and you can get the weight loss benefits too during your transformational journey at the same time.
WHY CHOOSE FIT MUM LIFESTYLE CLUB?
As a mum, do you need more energy?'
'Would you like to get rid of your MUMMY TUMMY?'
'Do you feel you need some ME time!'
Are you feeling overwhelmed?
Would you like to reduce weight WITHOUT giving up wine and chocolate?
How to feel confident, happy, tolerant and cool mum?
Would you be happy to hear that from your children as a compliment? "You're the best mum ever, because you always play with us, you cook the best meals, you are always happy and smile. "
HOW TO BE FITTER AND STRONGER without going to a gym?
Would you be happy to do exercise with your children together in your living room?
What are the benefits would be?
You can laugh, have fun, and spend quality time with them.
By enjoying the health benefits of regular exercise, you and your child(ren ) are fit and sleep better.
Exercise improves school performance and makes kids less likely to develop depression. Kids who spend more time regularly with their own families are also able to build strong, trustworthy relationships with their parents.
And as a mum can handle physical and emotional challenges easier.
How does it sound to you?
What if you could be part of a community, where you'll achieve the fitness and health growth you've always wanted and get access to world class resources and support?
COULD IT BE YOU?
If yes, I would like to introduce the Fit Mums' Lifestyle Club, the only community you need to join to become a happy, confident and fit Mum.
In this community, you can get support including the Parenting and Cooking Skills too, this is not only fitness and nutrition programme.
The Fit Mums' Lifestyle Club programme is my ultimate fitness, nutrition and mindset plan/action steps for busy mums who live under 12 years old children.
A lot of mums over the years have struggled to get to the gym due to work commitments and family, so I wanted to create a full fitness, maintain healthy lifestyle system that they can follow at home with minimal equipment even to do with children together as an activity, for example to help to build stronger relationships with them.
What will be in the programme?
The FIT Mums' Lifestyle Club programme is one of the easiest to complete, home workout programme for busy mums, 3-4 times a week for 30-40 minutes, guaranteed to transform your body and get you results.
Your children's mental and physical health improves too because you will have fun, bond and move together.
You can incorporate it into your daily routines, even around your children.
If you do the work, you can get GUARANTEED RESULTS!
There is NO excuse to NOT achieve your goal, because you will get 100% support all the way along your Fit Mum Transformation journey.
ONLINE COACHING PROGRAMME - GUARANTEED RESULTS!
FIT MUM TRANSFORMATION PACKAGES
To achieve your goals I teach the STOP Method for creating a happy, harmonized family lifestyle through fitness, nutrition and mindset shifts including Parenting and Cooking skills topics.
The STOP Method stands for improving in different life of areas.
S= Set up your fitness, nutrition, mindset plan
T= Transform your Body and Soul
O= Organise your Time and Family Life
P= Principles of Nutrition and Fitness
These statements are helping you to grow and fulfill your GOALS.
STOP Dieting approach!
Diets are unsustainable, you can't enjoy foods.
STOP being overwhelmed, and stressed out! Be an organized, happy, playful, joyful, fit and confident mum.
STOP negative self-talk, and judging yourself!
STOP telling to yourself I am not good enough Mum, Woman, Partner!
All the 8 Modules/Training in the FML Club Membership Members Area are based on these 5 steps.
Step 1 Getting started
How to build and break habits and how to create routines?
Step 2 Nutrition Principles, how to avoid Yo-Yo dieting.
Step 3 Why is the Hydration and Water Intake for weight loss essential?
Step 4
Exercise and Movement, how to move together with your children in your living room?
Step 5 How to release stress and how sleep Your Way to Success
What else will be included?
Daily Accountability in Private Facebook Community and
Discord Communication channel.
ACCESS TO WEEKLY GROUP COACHING CALLS
ACCESS TO MONTHLY MASTERCLASSES DELIVERED BY EXPERT SPEAKERS
ACCESS to WEEKLY ONLINE FITNESS CLASSES with feedback provided.
What are the Modules/Topics in the Fit Mums' Lifestyle Club Membership Programme?
Foundation/ Basics Module,
Lesson: Introduction and 3 Task to Complete
Lesson: 3 ways of How to Stay Committed to Your Goals
Lesson : How to Build Good Habits and Break Bad Ones
Lesson: Habit Library
Module 1: Workouts Library
– Cardio with low intensity
– Towel Workout
– Special Abs Workout
– Resistance Bands
– Dumbbells
Weekly Workout Plans pdf and Calendar system, extra weekly Live/Zoom Fun Fitness Classes with children together.
Module 2: Principles of Nutrition Trainings
– Lesson: What is the difference between Weight loss vs Fat Loss? Why the scale doesn't really matter?
Lesson: Nutrition Guide pdf
Lesson: How one simple method can help to lose weight without any magic pills, using supplements?
Lesson: Fit Mum Recipe Book pdf
Lesson: How to set up the Myfitnesspal app to record your daily intake according to your TDEE (Total Daily Energy Expenditure).
Lesson: How can you make easy meal preparation as a you busy mum?
Lesson: Top 3 energy savings hacks for sugar cravings and how to boost your energy!
Lesson: Introduction of Macros and Macronutrients
Lesson: Vegan recipes
Lesson: Portions control
Module 3: Mindset Programme
Lesson: Mindset guide pdf
Lesson: How to Stay Motivated?
Lesson: Motivation Guide pdf
Lesson: Morning/Evening Routine
Lesson: Meditation
Module 4: Sleep
Lesson: HOW SLEEP AFFECTS YOUR BODY COMPOSITION and FITNESS
Module 5: Hydration and Water Intake
Lesson: Why is the water intake is essential for weight loss?
Lesson: Hydration, Caffeine and Alcohol
Module 6: Basics of Cooking, How to Cook different Recipes
Each month I will upload other 4 cooking videos to the Content Library.
Module 7: Parenting Skills
Lesson: House Rules and Daily Routine
You will learn how to create a House Rules, Morning and Evening Routines for the family.
Lesson: Children discipline tips based on Jo Frost method.
Lesson: Sleeping deprivation solutions for mums and children.
Lesson: How to teach independent sleep for toddlers.
If you are that mum who would like to become the best version of yourself in many areas of your life, sign up now with Application Form.
Monthly package £29 3 months commitment
6 Months package £174
Annual package £348
If you APPLY now for the 6 months package YOU WILL ALSO GET THESE AMAZING BONUSES.
Bonus 1
How to Handle Stress Effectively pdf.
Bonus 2
Emotions, Stress and Eating Habits pdf.
Bonus 3
7 Strategies to Avoid Overeating pdf.
If you APPLY now for the Annual package YOU WILL ALSO GET THESE AMAZING BONUSES.
Bonus 1
How to Handle Stress Effectively pdf.
Bonus 2
Emotions, Stress and Eating Habits pdf.
Bonus 3
7 Strategies to Avoid Overeating pdf.
Bonus 4
Hormones – How much control do we have? pdf
Bonus 5
Mood boosters for a healthier happier you? pdf
Bonus 6
Group Clarity Call with me where you will get clarity on what to do and NOT to do in your weight loss journey right now and for the next 3 months.
APPLY NOW
But who am I and why I created this FML Club for you?
Hello, I am
Hajnalka Berkone, creator and CEO of the Fit Mum Transformation Ltd.
I am HIGHLY EXPERIENCED LEVEL 3 EXERCISE REFERRAL SPECIALIST
HIGHLY EXPERIENCED LEVEL 3 PERSONAL TRAINER
FULLY QUALIFIED LEVEL 2 FITNESS INSTRUCTOR
FULLY QUALIFIED EMERGENCY FIRST AIDER
FULLY INSURED & DBS CERTIFIED.
I have several years of experience in providing Online Fitness and Personal Training to working mums.
As a Primary School Teacher in Hungary, I felt the best motivating children about physical education.
In my childhood, physical activities were always my favourite. I loved to play basketball, and running competitions.
As a teenager, traditional dance became one of my passion.
During the college, I met a yoga mentor who motivated me so much that I was completely immersed in the motion of yoga.
Physical activities, in some shape or form, has always been part of my life.
My life changed radically after my son was born in 2013. The most wonderful feeling in the world is to become a mother mostly after such hard times. However, my body was completely transformed, I was 78 kg, which is more than 12 kg extra.
Since I was breastfeeding for a long time, I didn't want to start serious diets, but I started to exercise and pay attention to what I was eating. I know afterwards that I took too many calories, so I lost weight very slowly.
In 2016, I learned another important thing about myself from a sports specialist. I have an abdominal tear called Diastasis Recti with more than 2 cm in size, so the doctor advised me to finish traditional abdominal exercises and only do special exercises that won't impact my abdomen.
That's why I became obsessed of learning everything I could about home workout, healthier eating habits and how to do it around raising my son. It's now a passion of mine to help other busy mums feel their best while increasing their confidence.
I have always had a great interest and passion in fitness and exercise and love helping others to achieve their goals. In January 2020, I embarked on a journey to be a Fit Mum Transformation coach.
Getting qualified with the YMCA Fit, I became a Personal Trainer which changed my life for better. I love every minute of the training – fitness programming and nutrition planning for my clients.
Based in Leicester, I have worked in for The Gym Group in the city centre, where I teach fitness classes (ABS BLAST, HIIT and FIT PUMP) and now I cater to my clients online.
That's why I cannot wait to work with you too!!
Start Your Fit Mums' Lifestyle Club Journey TODAY!
Let's get started to get you on the path to a new FIT MUM body and a new Happy and Healthy family lifesytle.
APPLY NOW
Testimonials and FAQ section.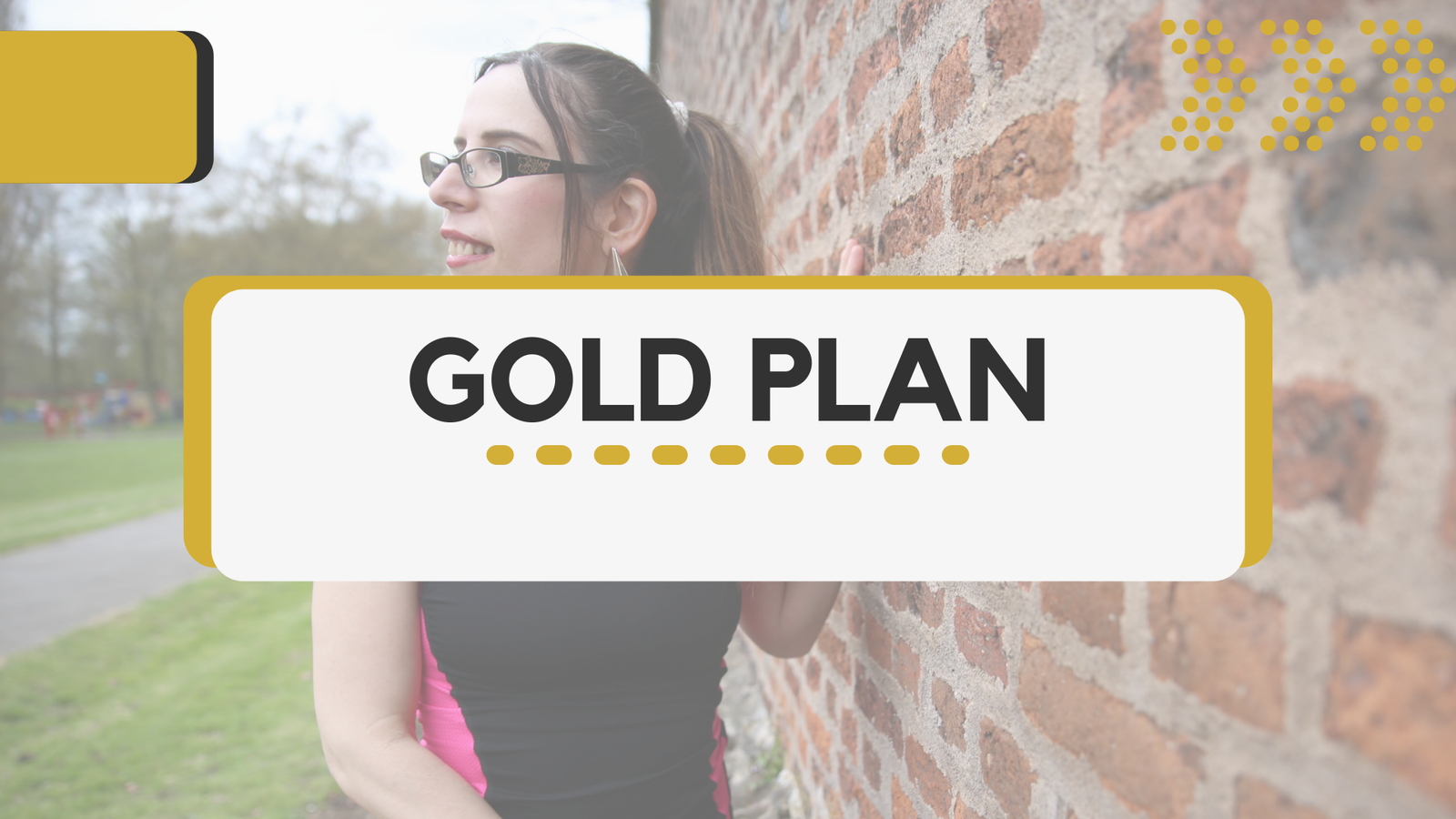 ANNUAL PLAN
Ready to commit to your Fitness Plan? Our Gold plan is the 'tried and tested' 100% failproof plan to get your body back in shape and boost your confidence. At less than a cup of coffee a day, you can get fit, stay fit and feel fit. GUARANTEED!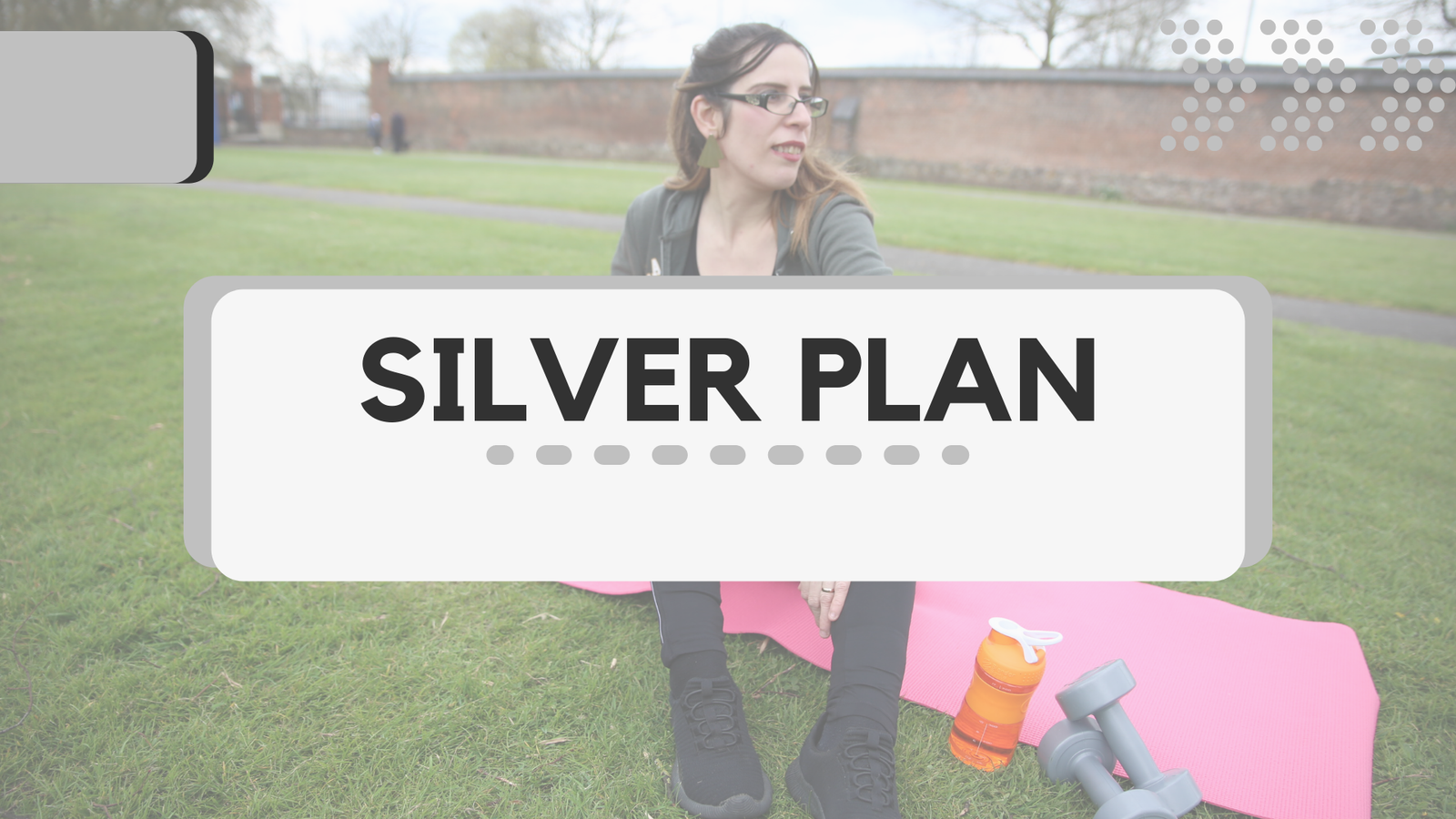 6-MONTHS PLAN
Want to get into the grove of fitness? Our Silver Plan is the best way to keep it flexible and keep it going day after day. Focus on the training sessions with others in the Fit Mums Network to make the most of your fitness plan.
MONTHLY PLAN
Fitness on the budget? Our Bronze plan is perfect for mums who're just exploring their fitness to build a routine. At £1 a day, this is the best way to kickstart your fitness regimen with Fit Mum Transformation.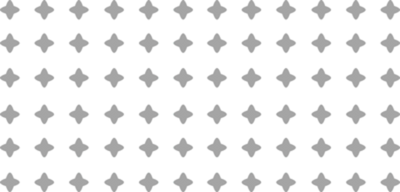 When you look and feel your best, the positive benefits will show in every aspect of your life; confidence, career, self-esteem, finances, happiness, the clothes you wear, social life, relationships, and energy levels. Be the best you can be and get into great shape.
I've helped mums to achieve life changing results and I am committed to your success.
WHILE YOU ARE HERE - DON'T FORGET!
Feeling lost and lonely in your Fitness Journey? Join other Fit Mums to keep yourself motivated about fitness. Our FREE Private group is full of tips, tricks and so much more.
ONLINE FIT MUM TRANSFORMATION PROGRAMME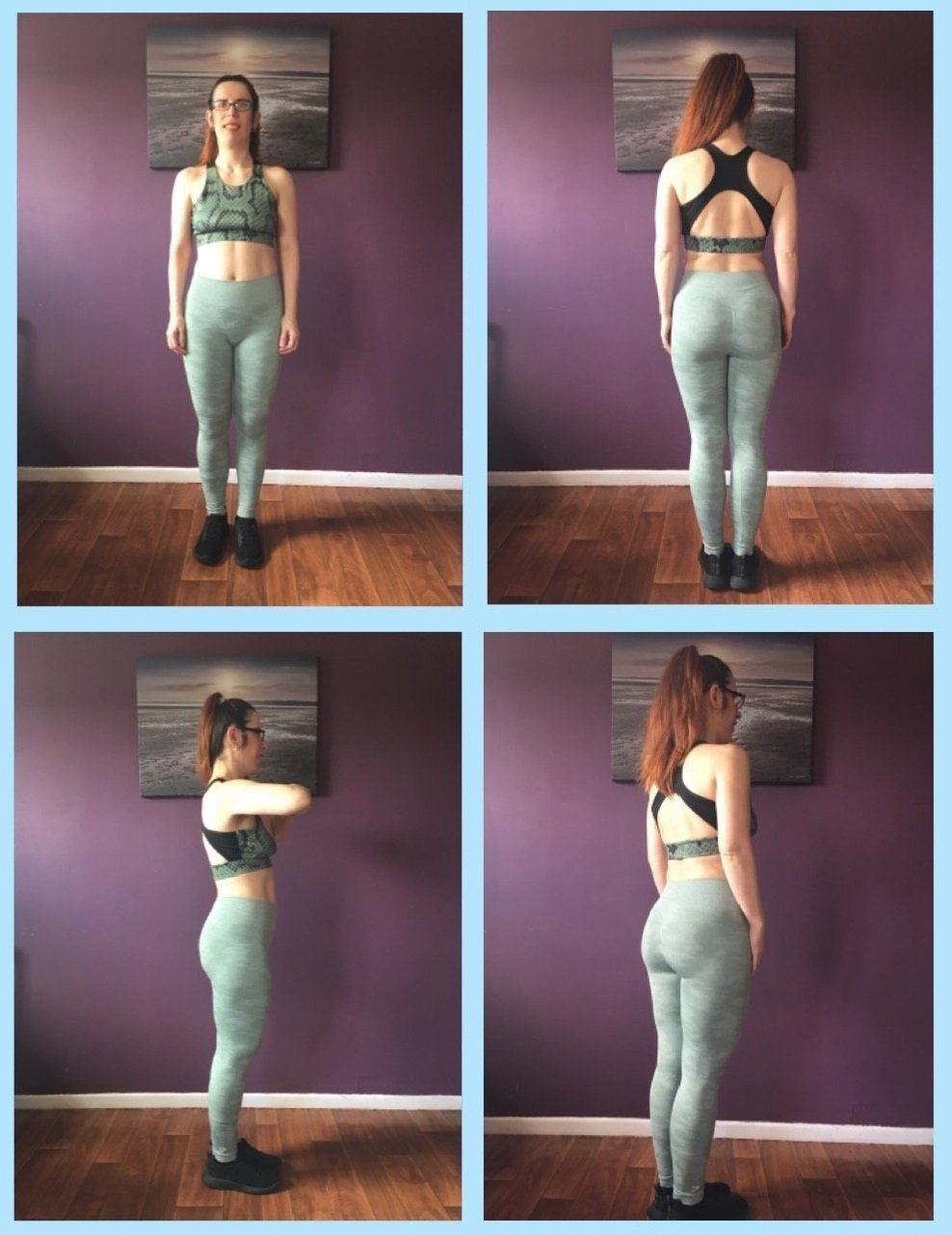 My 'tried and tested' FIT Mum Transformation Plan focuses on putting your full body through a nutrition and fitness plan with different workouts each week. 
Group online coaching workouts are designed for maximum fat loss. 
You will get a Healthy Recipe guide and nutrition book so you know what to eat for maximum results
Weekly workouts and live sessions for those over-achievers
Daily motivation through our 'members only' Private Facebook support group
Daily ACCOUNTABILITY to make sure you Do the Work necessary to get the results you want most!
Entire access to my complete library of resources, workout videos, downloads, and recipes. 
Every week we change the plan, increasing in intensity and making the entire program challenging and having fun. 
All for you to achieve your goal faster. 
How does this all make you feel about yourself? …pretty good right? 
Happy Faces of Happy Customers
Join our network of Fit Mums who have truly transformed their body, confidence and life with Fit Mum Transformation.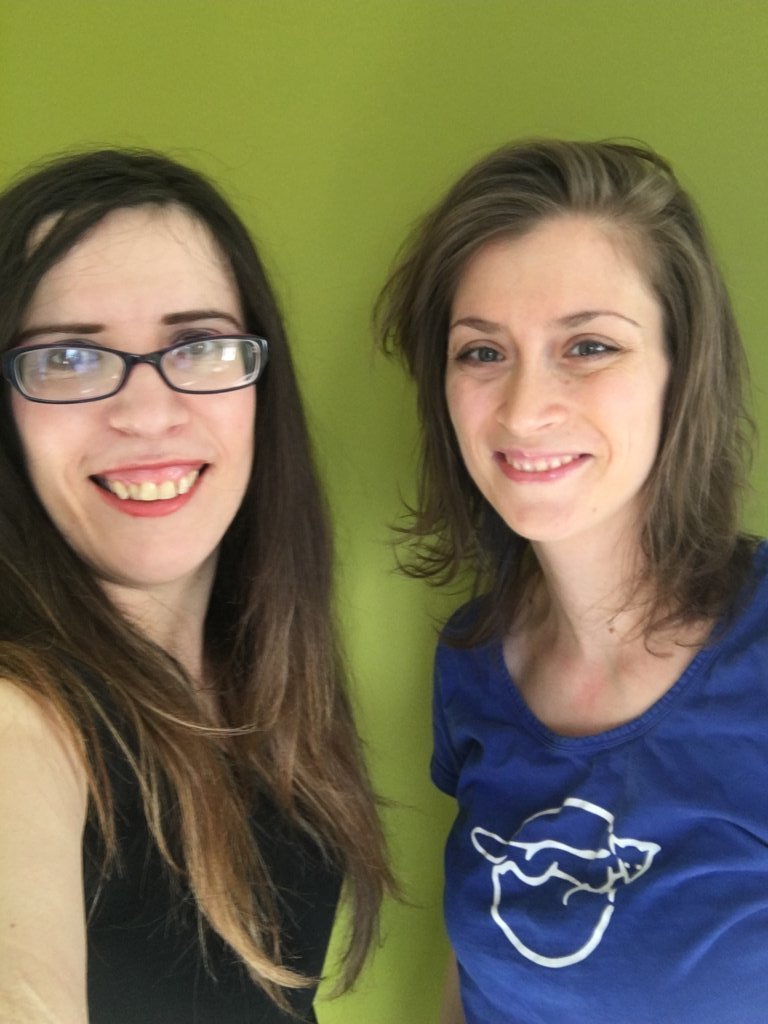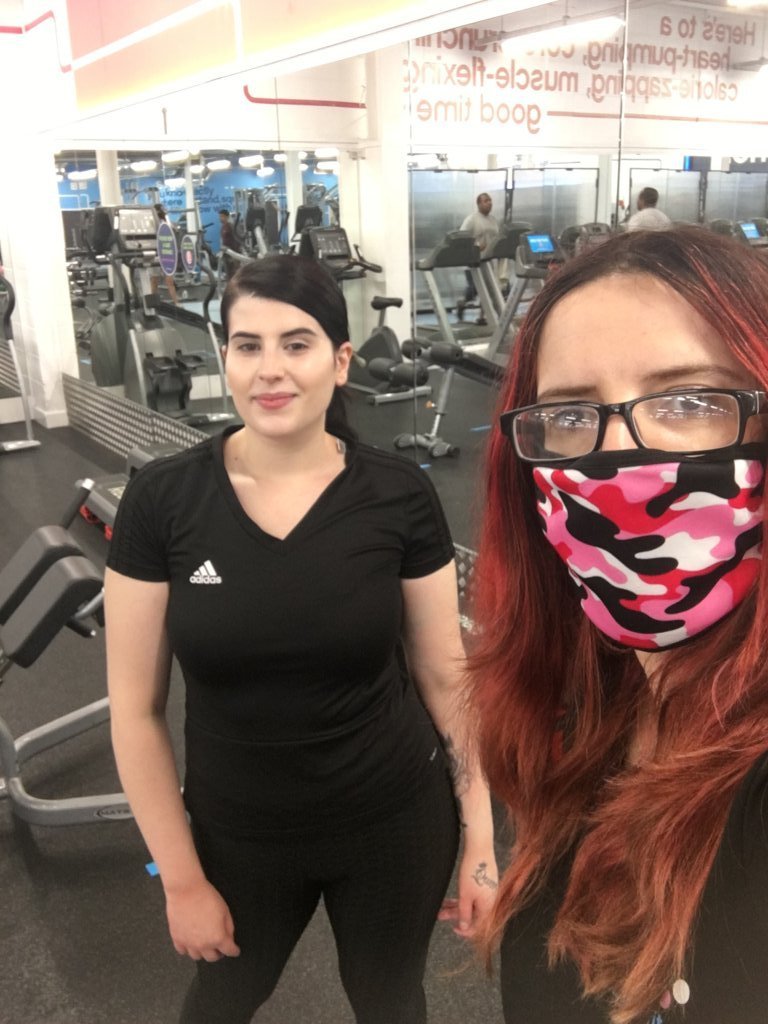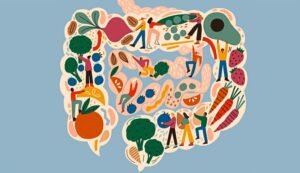 Welcome to the Day -3 of my 3-Day Free Challenge...
Read More